Search for flights here:
Flights from St. Maarten to St. Barths $115 o.w.
Shared Charter Schedule to St. Barths
Flights from St. Maarten to Anguilla $125 o.w.
From St. Maarten to Aruba, Bonaire & Curacao
Flights between Aruba, Bonaire & Curacao
Flights by private charter to/from Antigua
Can't find a flight? Click here!
Read our AirStMaarten Newsletter online here
THE SOURCE FOR PRIVATE CHARTERS THROUGHOUT THE CARIBBEAN

Since 2003 AirStMaarten has been organizing private charters to and from St. Maarten and has operated flights as shared charters carrying thousands of passengers to the different islands and exotic destinations suchs as St. Barths, Anguilla, Nevis, Tortola and Virgin Gorda.
If you are looking for a private charter to St. Barths, you are at the right spot. Submit a reservation request online or call our Reservations Department today and our friendly, courteous and professional staff will quickly email you an offer for your consideration and approval.
We take all the major creditcards such as Visa, MasterCard, Discover and American Express and we are the prefered partner for AMEX when booking private charters throughout the Caribbean for their high-end clients. Take a look at the fleet of private aircrafts we have at our disposal. The pride of our fleet is the Super KingAir BE20. When you fly in this beautiful airplane you will admit it is always SMARTER TO CHARTER.
Visit www.AirSXM.com to request a private charter today.
Article: "A New Role for Travel Agents" by Terrance Rey
NEW: San Juan - St. Barths Shared Charters from $350 p.p
Pressrelease: 5 star connections to St. Barths started
Need a private charter urgently? Call us now. Available 24/7
Check out StMaartenFlowers.com for all your floral needs

PREMIER SERVICE: Air St. Maarten Shared Charters to St. Barths
Request seats on one of our shared charter flights.
Click here>>>
Check the Shared Charters schedule online.
Read more>>>
PREMIUM SERVICE: Meet & Greet, Transfer and Luggage Pickup Service
AirStMaarten is now offering
VIP SERVICES*
at the Princess Juliana International Airport for
US$125
per couple. Group rates available. We can provide you this service even if you book with other airlines such as
Winair
,
Air Caraibes
,
St. Barth Commuter
or a
private charter
.
Request here>>>
* New addition: VIP PRE-CHECK-IN Service in St. Barths
Atlantis Submarines Seaworld Explorer Coral Reef Tour
Experience St. Martin's stunning undersea world on the SEAWORLD EXPLORER, Atlantis Adventures' unique cruising undersea air conditioned observatory. Marvel at the beautiful sea gardens, coral reefs and abundant varieties of sea life you would not believe St. Martin actually has. Tour available for just only US$39.00 per adult and US$25.00 per child. Book here>>>
Helicopter Charters and Island Tours
NEW: Private Jet Charters to St. Barths via St. Maarten
AirStMaarten now offering private jet charters from mainland USA to St. Barths via St. Maarten and Anguilla with VIP Transfers. Read more>>>
St. Martin Food & Beverage Catering Services
AirStMaarten announces a partnership with St. Maarten Food & Beverage Catering Services as the prefered caterer for all AirStMaarten catering needs. Visit http://www.stmartincatering.com for more info.
St. Maarten / St. Martin Flowers - Online Ordering Service
Call us today to order your flowers, bouquets and plants. We will deliver your floral arrangements to hotels, villas and yachts. Visit http://www.stmaartenflowers.com for more info.
St. Maarten / St. Martin Trips, Transfers, Tours, Excursions & Activities
NEW Tours, Trips, Transfers, Excursions and Activities available online at http://www.stmaartentours.info with a wide selection to choose from, for both island stay-over vacationers and cruise visitors visiting for the day.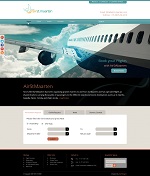 Welcome to Air St. Maarten, the first virtual airline to St. Maarten and the rest of the Dutch Caribbean.
Here you can request the best possible fares to any of our destinations. But at Air St. Maarten you are sure to get the best air fares and the best airline ticket prices in order to fly to the island of St. Maarten, to the Dutch Caribbean islands of Aruba, Bonaire and Curacao and to the rest of the Windward Islands of Saba, St. Eustatius, St. Barths and Anguilla.


FLY AIRSTMAARTEN - FLY VIP STYLE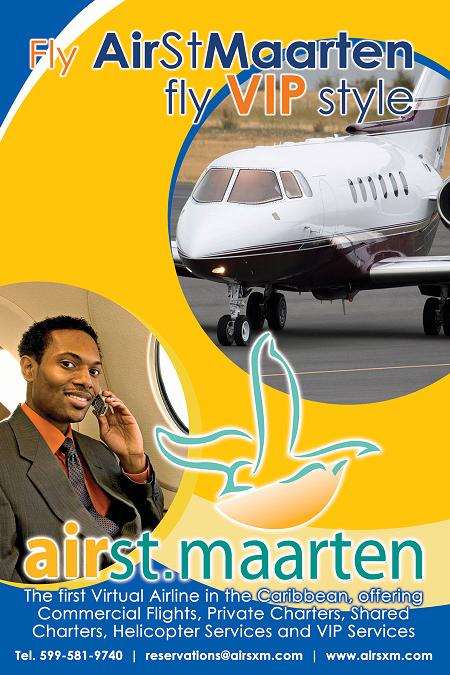 NEW HELICOPTER SERVICE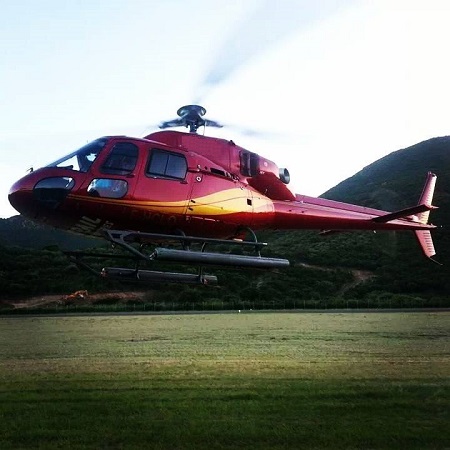 Airport -- AirStMaarten introduces the new Eurocopter AS355N 5-seater twin-engine helicopter for its St. Maarten, St. Barths, Anguilla inter-island helicopter charter service for the 2016 high season. Read more>>>
---
Here at AirSXM.com you will find our
Newscenter
to be a prime source of Caribbean aviation and airline related news with editorials, columns, reports and views on old and new Caribbean airlines such as Aeropostal, Air Caraibes, Air France, Air Jamaica, American Airlines, American Eagle, Avianca, BWIA (now known as Caribbean Airlines), Caribbean Star, Caribbean Sun, Copa Airlines, DAE,
Inselair
, KLM, LIAT, St. Barth Commuter, Take Air Lines, TakeAir Dominica, Tiara Air and Winair.
The Paradise Inn Guesthouse Hotel Inn review
The official website of The Paradise Inn - St. Maarten's newest guest house inn is http://www.theparadiseinn.net.
---
NEW: AIRCRUISES BETWEEN ST. MAARTEN, ST. BARTHS AND ANGUILLA
Check out our schedule here
Read more about our AirCruises here

NEWS UPDATE: COMING SOON - AIRSTMAARTEN GOLFING CHARTERS TO ANGUILLA, ST. KITTS & NEVIS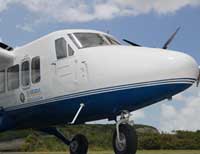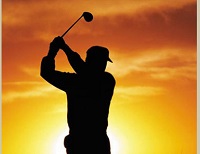 St. Maarten/St. Martin - AirStMaarten will soon announce its new service from St. Maarten and St. Martin to Anguilla and St. Kitts & Nevis for golfers, golf groups and golfing fans and enthusiasts. More details will follow soon. Be the first to request a reservation by clicking here.
Read more...

Air St. Maarten will become the transportation medium that will put the island of St. Maarten on the map as a preferred destination for holiday seekers. Air St. Maarten will do this with loyalty and dedication to the island of St. Maarten and with respect for its staff while providing a very dependable service to all its customers with equal loyalty, dedication and respect. AirSXM.com will fulfill the role as an online reservations request site for Air St. Maarten and provide you with fares that we have negotiated with individual airlines and charter operators that fly to and from St. Maarten, directly or indirectly.
Read more...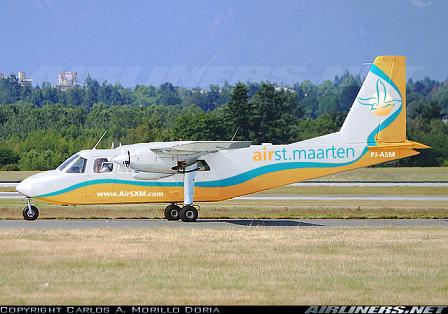 We fly to your schedule and to your destination with our shared charters operated by a B.N. Islander 9-seater turboprop aircraft. Artist rendition above.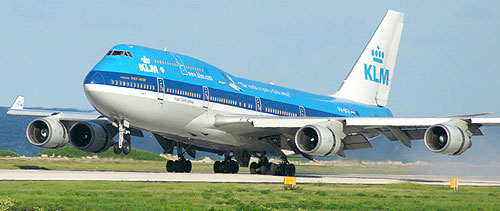 Email us via
sales@airsxm.com
to request a quote for our Caribbean private jet charter service. Or you can submit a reservation request with AirStMaarten
here
.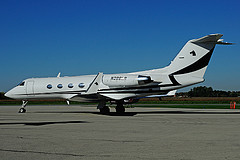 SHARE A PRIVATE CHARTER TO
ST. BARTHS FOR ONLY US$350
FOR A ONE-WAY FLIGHT!!!
ROUNDTRIP US$600
Submit your request for a seat here now!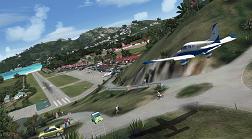 Air St. Maarten organizes private and shared charters to St. Barths. Learn all about our private and shared charters to this exclusive island paradise and how you can book yourself on our next charter flight to St. Barthelemy by reading about How To Get To St. Barths. Or request a shared charter flight here and now via our request form.
Special Flight + Accommodations Deals available here in combination with
The Normandie Hotel in St. Barths.
Click here>>>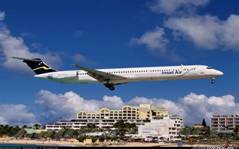 NEWSFLASH: Inselair start flights to Miami and San Juan, Puerto Rico
Inselair flies to: Aruba, Barquisimeto, Bonaire, Manuas, Brazil, Curacao, Las Piedras (Venezuela), Haiti, Santo Domingo (Dominican Republic), St. Maarten, Suriname, Trinidad and Valencia.
Read new Inselair news>>>

FLY TO SABA & ST. EUSTATIUS ON WINAIR!!!!
Book your next Winair flight here now!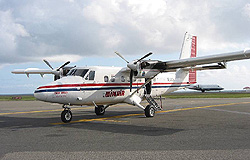 If you would like to book directly online with the airline of your choice or just to check fares to your favorite vacation or prefered business destination, then
click here to search for flights
.

If you can't find a flight online or you would like for us to manually make a reservation for you with our partner airlines, then submit a request through our Reservation Request Form.
Click here
Also for charters to the surrounding islands of Saba, St. Eustatius, St. Barts, Anguilla, Antigua, Montserrat, San Juan, St. Thomas, St. Croix, Tortola, etc.
Click here

If you would like for us to prepare a vacation package with flights, hotel accommodations, tours or cruises for you and your family, put in a request through our Request Quotation Form and we will personally put together a proposal to suit your needs.
Click here for your vacation package
.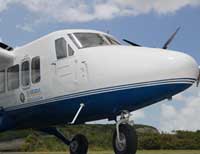 Twin Otter available for private charters
The Twin Otter is a perfect aircraft for groups of up to 16 passengers. We operate as a virtual airline. Meaning we don't own our own aircrafts. We represent various airlines and aircraft operators - with a diversity of planes of different capacities: 7, 9, 16 and 19 seats - who operate flights and charters on our behalf, making it possible to provide you with better flexibility for whatever size your group may be.
Twin Otter aircraft specifications:
Seating Capacity: 16
Location of Exit Row: Row 2
Wingspan: 65'
Fuselage Length: 51' 9"
Cruising Speed: 160 knots
Engines: 2
Pilots: 2

Private Charters VIP Style
Flying you when you want to and where you want to without hassles!!!
It's just smarter to charter !!!
Other aircrafts available for private charters throughout the Caribbean:
Super King Air B200
Piper Navajo Panther

Lear 25 jet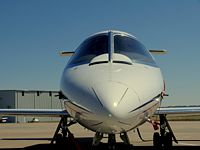 Challenger 600 private jet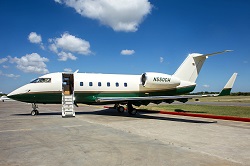 Challenger 600 jet available for long-range private charters.

Visit www.AirSXM.com to request a charter.
VIP SERVICES
You can request Regular & Premium VIP Services as well. We offer VIP Meet, Greet, Escort, Luggage Pickup and Transfer Service.
Visit www.AirSXM.com to request VIP Services as well.

TERRANCE REY NEW PRESIDENT OF AVIATION PIONEERS OF THE CARIBBEAN FOUNDATION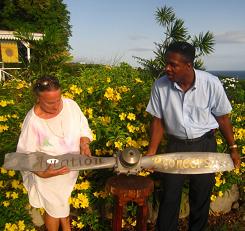 Airport, St. Eustatius -- The Aviation Pioneers of the Caribbean Foundation elected a new board on Saturday, July 11th 2009, with Terrance Rey as the new incoming President, taking over from Elizabeth (Elly) Delien, founder of the Foundation and partner of Winair's legendary pilot, the late José Dormoy, affectionately known as "Pipe".
The Foundation was established on February 12th 2008 by Elly Delien to preserve and promote the history of aviation in the Caribbean – in particular in the Windward Islands – and to pay tribute to the pioneers who opened up the islands to the outside world and thereby played an important role in their development.


- Website:
http://www.airsxm.com
- Email:
customerservice@airsxm.com
- Telephone:
+1-721-526-4420
- Charters:
+1-721-523-3564
- Faxnumber:
+1-866-503-0347
- Please read our
Disclaimer
,
Privacy Policy
and
Terms and Conditions of Use
first.