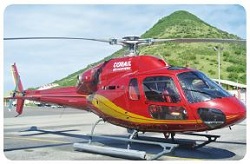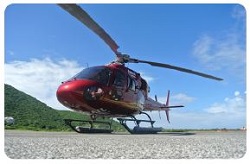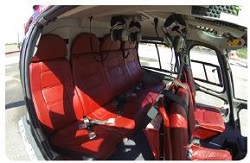 The Eurocopter AS 355-N is a twin-engine 5-seater helicopter that is available for private charter transfers between St. Maarten, St. Barths and Anguilla, sightseeing tours and aerial photography shoots.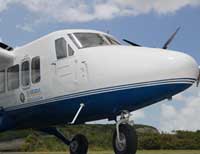 Twin Otter available for private charters
The Twin Otter is a perfect aircraft for groups of up to 19 passengers. This aircraft will be ready for performing charter flights as of November 15th, 2008. We operate as a virtual airline. Meaning we don't own our own aircrafts. We represent various airlines and aircraft operators with a diversity of planes of different capacities: 7, 9 and 19 seats who operate flights and charters on our behalf, making it possible to provide you with better flexibility for whatever size your group group may be.
Twin Otter aircraft specifications:
Seating Capacity: 19
Location of Exit Row: Row 2
Wingspan: 65'
Fuselage Length: 51' 9"
Cruising Speed: 160 knots
Engines: 2
Pilots: 2

Private Charters VIP Style
Flying you when you want to and where you want to without hassles!!!
It's just smarter to charter !!!
Other aircrafts available for private charters throughout the Caribbean:
Super King Air B200
Piper Navajo Panther

Lear 25 jet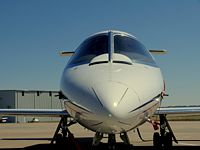 This Lear jet is also available for medevac charter flights.
Visit www.AllCaribbeanCharters.com to request a charter.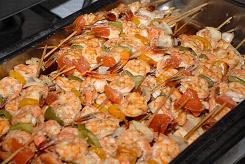 For your next catered event, contact St. Maarten Food & Beverage Catering Services for a free consultation and presentation. You will be amazed at the impressive portfolio of catered events St. Maarten Food & Beverage Catering Services has. With a track record spanning over 12 years, St. Maarten Food & Beverage Catering Services has the experience, the qualification and the resources to make your next catered event a memorable occasion. Click here for more information.